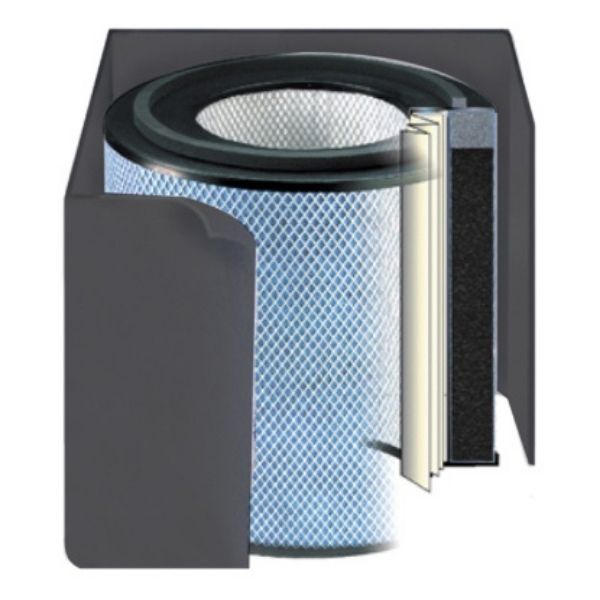 Austin Air HealthMate Replacement Filter
Save

Liquid error (snippets/product-badge line 32): Computation results in '-Infinity'

%
Replacement Filter for the Austin Air HealthMate Air Purifier
Removes a wide range of airborne particles, chemicals, gases, and odors
The HealthMate was designed to address your everyday air quality concerns
Replacement Filter for the Austin Air HealthMate
5 long years have past and your filter's life in the HealthMate is up. You've loved what it has done for your air quality, so you need to order the replacement filter. Order the replacement here, follow the directions on how to change it (click on the PDF below for easy step-by-step instructions), and start it back up for another five years! Simple and easy!
Just like the first filter in the HealthMate air purifier, the replacement filter is designed to last up to 5 years under normal residential use.
Not quite sure of the size of your filter? Look for a label on the bottom of the unit and Model HM400 indicates standard size filter. If still unsure, measure the filter size which should be 14.5" high.
Getting a replacement filter and want to try a different one? All standard size units are interchangeable with all standard size filters. So, if you purchased the Allergy Machine and would like to the HealthMate filter, you can order this one and put it in the unit. No other steps necessary!
Click here to get step-by-step instructions on how to change your Austin Air Filter.
Austin Air HealthMate's Replacement Filter in 4 Steps
Stage 1 — By removing the particles easily seen by the naked eye such as dust, hair, and pet dander, the large particle pre-filter is the first line of defense and plays an important role in the process of giving you clean air. It allows the other filters to better capture what they should and not plug them up with these larger particles.
Stage 2 — With the medium particle pre-filter, the removal of small to medium size particles (e.g. molds, spores, and pollen) takes place. This pre-filter captures what the larger pre-filter could not and also helps the Carbon and HEPA filters perform better.
Stage 3 — Over 780 cubic inches of Activated Carbon and Zeolite makes sure your home or office will be free from chemicals and VOCs. This stage will remove chemicals, gases, and odors that linger throughout your home or office.
Stage 4 — The industry-leading 60 sq. ft. of True Medical Grade HEPA removes 99.97% of all particles larger than 0.3 microns and 95% of all particles larger than 0.1 microns. Developed by the U.S. Atomic Energy Commission, this is the last stage of the filtration process before sending out clean air for you.
Downloads